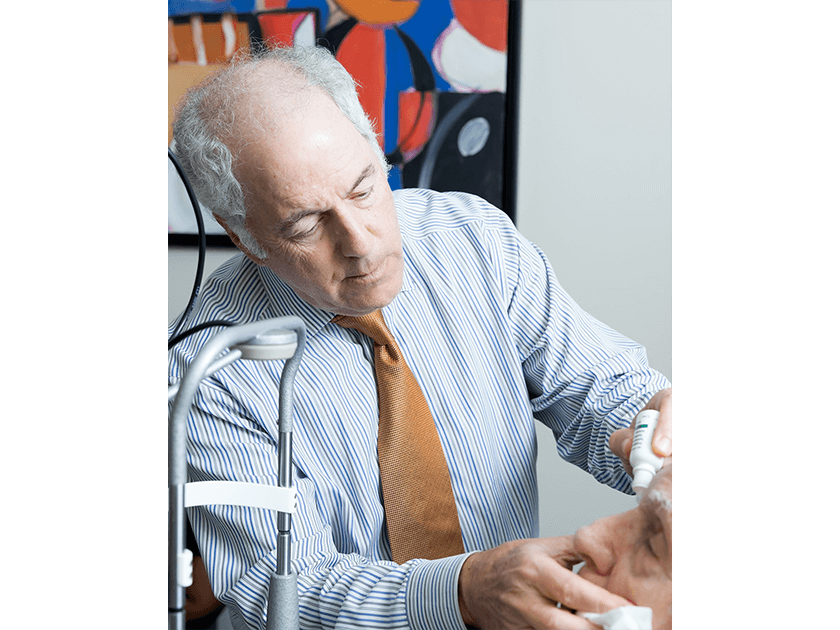 Cataract and Anterior Segment Surgery
Dr. Peter Pearlman is an ophthalmologist at Palm Beach Eye Center in Delray Beach, FL. Dr. Pearlman attended Case Western Reserve University and completed his ophthalmology residency at Sinai Hospital of Baltimore and Wilmer Eye Clinic at Johns Hopkins University where he served as chief resident for two years. He later completed his ophthalmology fellowship, studying anterior segment surgery at Girard Institute of Ophthalmology, Houston, Texas Delray Medical Center. Here, he had the opportunity to serve as the chief of surgery, vice-chief of staff, chief of staff (2 years running). In the early 1980s, he founded Delray Outpatient Surgery Center, which he practiced comprehensive ophthalmology for over 30 years. Dr. Pearlman is also the founder and president of the Florida Scholastic Hockey League, the Premier High School Hockey Program in Florida, which has been in operation for nearly 20 years.
Dr. Pearlman specializes in
Refractive cataract surgery
Dry eye disease
Reviews
"Dr. Pearlman is a great ophthalmologist. He has a wonderful staff."
E.M.
Google
"Dr Pearlman is the best in Palm Beach County. Great customer service and very caring"
A.H.
Google
"I am always treated with compassion when I go to Palm Beach Eye Center. I'm taken in at a reasonable time. The staff at Palm Beach Eye Center have always met my needs. I'm always impressed with the services that I've received. And, I think that Dr. Pearlman is a stand up guy, he definitely knows what he's doing. The Ophthalmologist & all of the staff at Palm Beach Eye Center we're fantastic as always. I was so very pleased and satisfied that I finally found an Eye Center that works for me & my individual needs. And, that is why I believe that this facility deserves a (Five Star Rating.)"
D.B.
Google
"The Staff and Doctor Pearlman were great I would highly recommend them."
D.S.
Google
"Dr Pearlman is a sweetheart"
A.K.
Google