What Tests are Involved in an Eye Exam?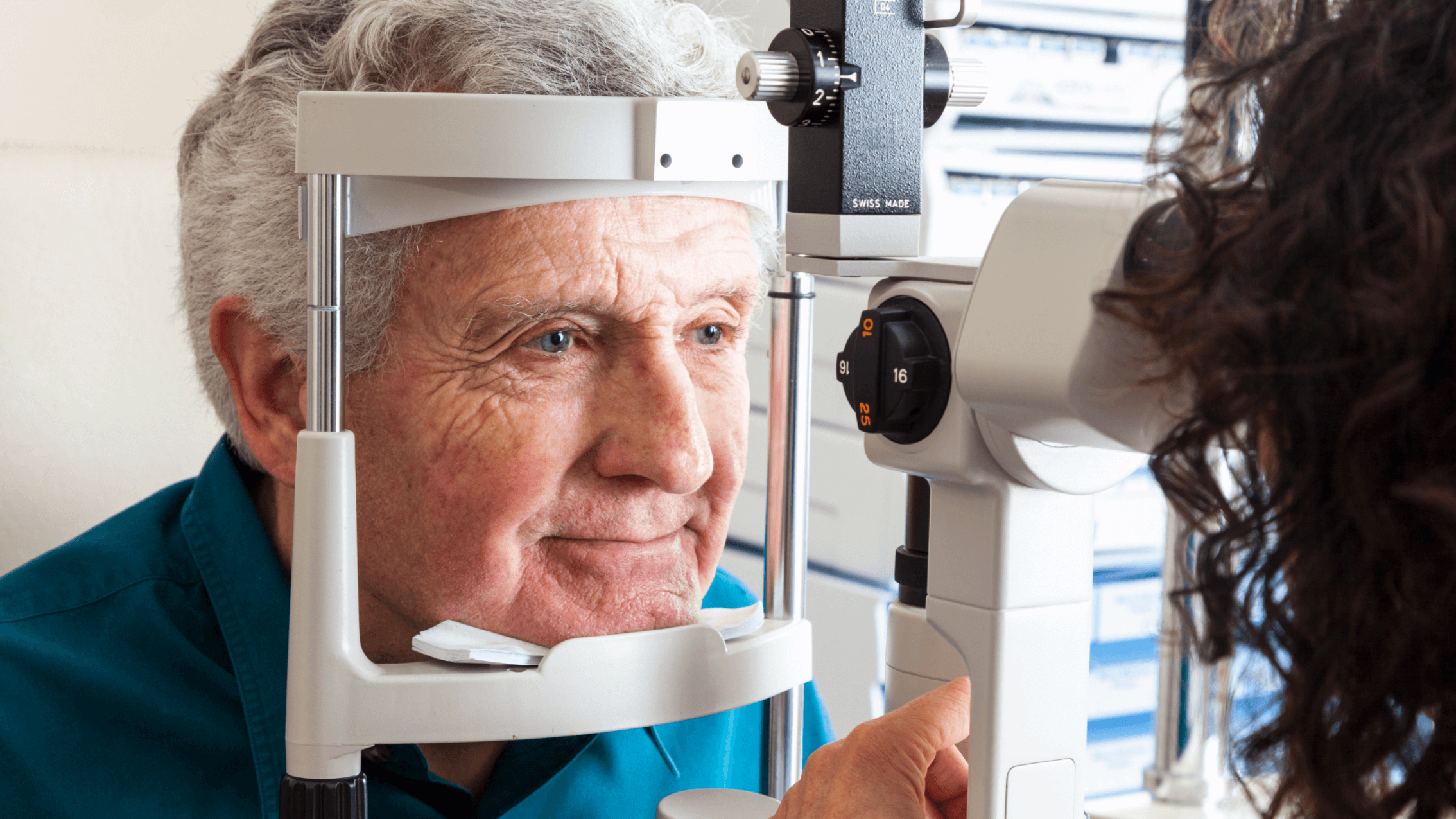 Eye exams are incredibly important to keep your ocular health in top condition. However, it can be scary going into an exam not knowing what is going to happen. An eye exam can consist of multiple different procedures and exams. Our team can help you have a comfortable appointment at our office. Schedule a consultation at Palm Beach Eye Center in Lake Worth or Delray Beach, FL to learn how our team can help you today.
What is an eye exam?
Eye exams are appointments that help give our team a general overview of your sight and any eye issues you may have. Vision tests are important in keeping your vision in good condition. These exams allow our team to assess your eyesight and come up with a treatment plan if needed. Many conditions that cause blindness are not normally seen until it is too late to treat. Eye exams typically take around 30 – 90 minutes to complete, with multiple tests and procedures being done. Eye exams are designed to help our team learn as much about your eyesight and eye health as possible.
What tests are completed during an eye exam?
There are many different tests completed during any eye exam. These help to assess your overall eye health and structure. The structures you get tested might include your eyelids, conjunctiva, cornea, iris, and other areas for signs of diseases, like glaucoma, macular edema, cataracts, diabetic retinopathy, and retinal detachment. Most eye exams will consist of the following tests:
Vision acuity test

Baseline evaluation

Alignment test

Perimetry test

Color vision deficiencies test

Reflection test

Slit lamp test

Eye dilation test
You may also require a tonometry test, which helps to detect increased eye pressure that might occur because of eye conditions. Symptoms include a decrease in vision. After your exam, someone will speak to you about the results of your test, and, if needed, our team will help create a treatment plan to help you achieve your goals. If you are in need of an eye exam, contact Palm Beach Eye Center in Lake Worth, FL or Delray Beach, FL to schedule an appointment with our team today.
Frequently asked questions
What is the purpose of an eye exam? Eye exams are needed for correction and to evaluate the overall health of your eyes. It is best to schedule an eye exam at least once a year to ensure your ocular health is at its optimal levels.
What is the difference between a routine eye exam and a medical eye exam? Routine eye exams are used to help find and identify disorders, such as astigmatism and nearsightedness. However, medical eye exams are used to diagnose and treat eye disease and infections.
Get an eye exam in Lake Worth, FL or Delray Beach, FL

Eye exams can consist of multiple different tests to fully examine your eyesight and find any issues that may arise over time. These exams help our team to get a full view of your eye health and any issues you may have. Our team is here to help you achieve your optimal ocular health through these tests and procedures. We offer eye exams in a comfortable manner to help you feel more comfortable during your time at our offices. Contact Palm Beach Eye Center in Lake Worth, FL or Delray Beach, FL for a full consultation on the state of your ocular health.