What is Entropion or Ectropion?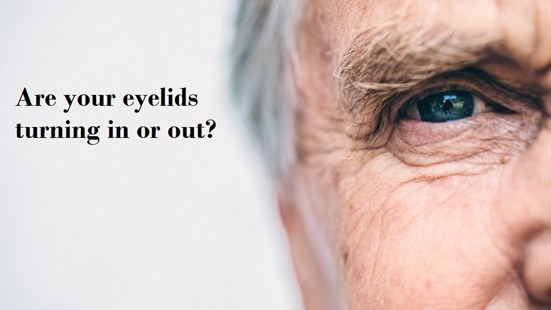 Entropion or ectropion are two different diagnoses for inverted or everted eyelids.
What is Entropion?
Entropion is the condition of your eyelids turning inward, usually the bottom eyelid. This can be a very uncomfortable and painful condition in which your eyelashes rub against your eye causing significant discomfort, and in many cases, adversely affect your vision and lifestyle. 
What is Ectropion?
Ectropion is the condition in which your eyelids turn outward and usually affects the bottom eyelid. When your eyelid turns out, it exposes the surface of the inner eyelid causing irritation and discomfort as well as exposing the lower part of your eyeball. This can be painful and cause excessive tearing among other symptoms.
How can these conditions be corrected?
A canthaloplasty or lateral tarsal strip is performed to repair an ectropion of the lower lid. This consists of a small incision in the outer corner of the eyelid, then reattaching the tissue making the eyelid tightened. For entropion repair or eyelid reconstruction, the lower lid is tightened turning the eyelid margin outward into a more normal position.
Interested in learning more? Dr. Jay Wallshein has 18 years of expertise in the treatment of irregular eyelids and hundreds of happy patients enjoying life to the fullest again. Dr. Wallshein is available to take new patients at the Lake Worth location immediately. Schedule a private consultation today by calling us at 561-433-5200 and our expert team will be happy to schedule your consultation.