How to Correct Excessive Loose Skin of The Eyelids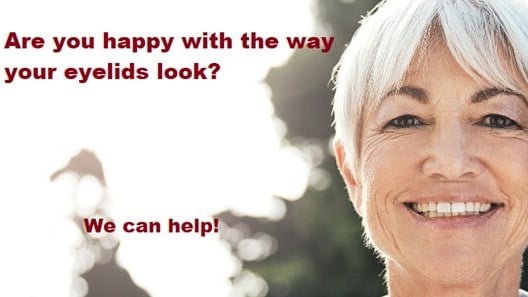 If you are suffering from droopy eyelids or bags under your eyes, also known as dermatochalasis, our team at Palm Beach Eye Center in Lake Worth, FL, can help with a specialized treatment for you. 
What is dermatochalasis?
Dermatochalasis is "baggy eyes", the excess skin on your upper or lower eyelids. If the presence of loose skin and muscle on your lids is making your eyes feel heavy or you are not happy with the appearance of your eyelids, then blepharoplasty might be right for you.
What is blepharoplasty?
Blepharoplasty is the standard procedure to repair dermatochalasis. Cosmetic blepharoplasty may be done when you are not happy with the appearance of your eyelids. The procedure consists of removing excess fat and skin to tighten eyelid muscles and tissue. 
If you feel you are a candidate for this procedure or would like to schedule a private consultation, please give us a call at the Lake Worth office (561) 433-5200 or contact us through our website. Our board-certified ophthalmologist Dr. Jay Wallshein has over 15 years of experience in the treatment of dermatochalasis with hundreds of happy patients. He and his specialized team will address and help you with all your concerns.