Botox For Cosmetic And Therapeutic Treatment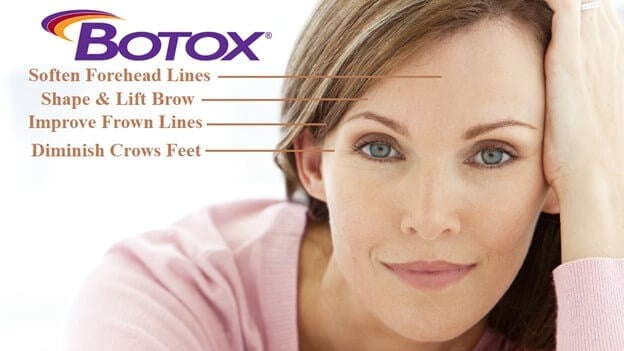 Botox® (OnabotulinumtoxinA) injection and Botox® Cosmetic are FDA-approved products that help reduce frown lines and wrinkles and aid in the treatment of abnormal spasms of the eyelids (blepharospasms). Botox® is a medicine that temporarily weakens or paralyzes muscles in the case of eyelid spasms or relax facial muscles that cause wrinkles. Treatment can last 3-4 months for both cosmetic and therapeutic. It may last longer for certain patients.
Here at Palm Beach Eye Center, our specialized, board-certified ophthalmologist Dr. Jay Wallshein has 18 years of experience in treating patients with both cosmetic and therapeutic Botox®. Schedule a private consultation with Dr. Wallshein in the Lake Worth office by calling 561-433-5200 today!
For more information about Botox®, please visit botox.com