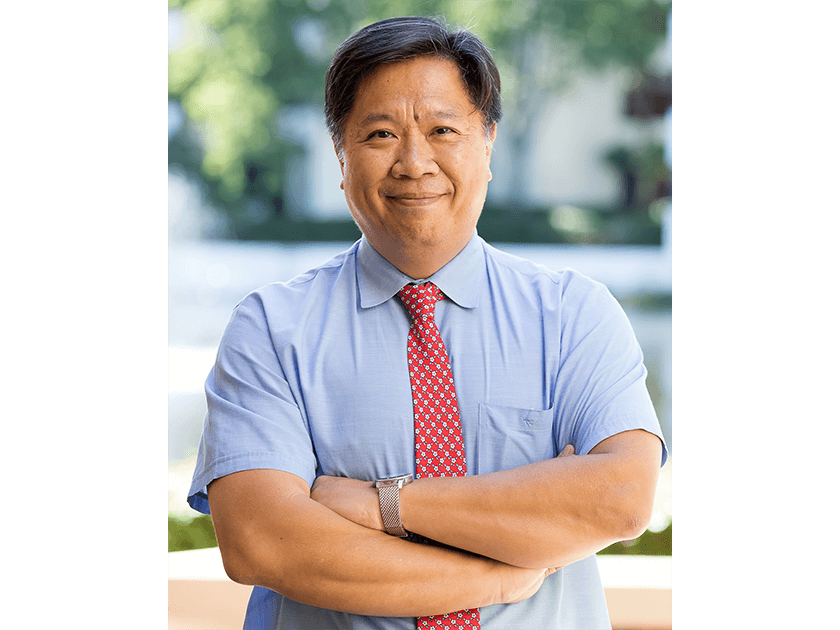 Vitreo-retinal Surgeon and Physician
Dr. Michael Tolentino is a board-certified ophthalmologist at Palm Beach Eye Center. Born the son of Dr. Felipe Tolentino, a pioneer in retinal surgery at Harvard Medical School, Dr. M. Tolentino grew up to follow in his father's footsteps. At just 13 years old, Dr. Tolentino researched the use of silicone oil for the repair of retinal detachment in his father's own Harvard Medical School laboratory.
Dr. Tolentino went on to study at Brown University and helped develop a cataract imaging system at the National Eye Institute (NEI). He attended the University of Massachusetts Medical School and worked under some of the leading-edge ophthalmologists, studying Macular Degeneration and Retinitis Pigmentosa. His studies led him to Harvard Medical School where he demonstrated the role Vascular Endothelial Growth Factor (VEGF) plays in diabetic retinopathy and macular degeneration. Here, he was also the first to test and purify Avastin as an eye injection, which led to the creation of a variety of other drugs. During this time, he completed his ophthalmology residency at Harvard Medical School.
Following his residency, he moved to the University of Pennsylvania for a vitreo-retinal surgical fellowship. At the same time, he was a member of the cellular and molecular biology faculty and ran an NEI-sponsored laboratory where he invented a VEGF gene silencing molecule called Bevasiranib. He also dedicated some of his time to researching the use of the gene and regenerative cell treatments as it related to retinal disease. While in PA, he became one of the main ophthalmic trauma surgeons in the state and the main Veterans Administration retina surgeons for the northern mid-Atlantic region. Later, he became the director of the vitreo-retinal surgical fellowship at UPENN.
He moved on to Florida where he focused on clinical therapeutic development and founded one of the largest retinal clinic research centers in the world. Here, he went on to become the principal investigator in over 120 retinal clinical trials where he helped obtain FDA approval for a wide range of drugs.
Today, he continues to develop new concepts in retinal care and has given over 200 international lectures. He is pioneering the use of triple carotenoid supplements and blue light protection with melanin lenses to minimize or eliminate a patient's need for eye injections. He has joined The Macula Center to have the freedom to pursue both novel preventive and therapeutic research. The move will also allow him to treat patients in a caring and compassionate environment that is state-of-the-art, holistic, and spiritually healing.
Dr. Tolentino has vast experience in:
Vitreo-retinal surgery
Medical and surgical retinal diseases
Laser surgery
Diabetic retinopathy
Macular degeneration
Macular puckers
Uveitis
Retinal tears
Complex retinal detachment
Retinal degeneration
Reviews
"Dr Tolentino is responsible for many of the current treatments for macular degeneration and other problems that affect the eye. I have been seeing him for a number of years. Because of his diligence the effects of macular degeneration are being reversed. If you want someone that you can easily talk to and work with this is the individual to place your trust in. I would suggest if you have any problems with your sight or a history of it in your family to be proactive, make an appointment."
R.
Healthgrades
"Dr. Tolentino is kind, caring and an excellent surgeon! The staff at his office is also superb. "
E.D.
Healthgrades
"Best eye Doctor ever! Not only an expert in this field, but very caring as well. Gave my husband the best chance for vision. Repaired other eye doctors mistakes too."
Anonymous
Healthgrades
"Trying to locate Dr. Tolentino - Dr. Tolentino is an expert in his field, personable, knowledgeable and diagnosed my condition the first time he saw me. Now he no longer is with his previous practice and I am trying to locate where he has gone. Any help would be appreciated"
Anonymous
Vitals
"Five Stars - very knowledgeable, great bed side manner, explains on a level you can understand"
Anonymous
Vitals